<span class="special">Św. Barbara 1 str./Wspólna 56 str. is a cosy office building situated in the centre of Warsaw. It is a specific construction called 'żyletkowiec" ("razor building") which was built in the fifties according to the design by Marek Leykman.</span>
Among many other buildings it is distinguished by its interesting modern mass. It underwent comprehensive modernization twice in 1995 and 2004. Interiors were reconstructed in a new style and in a new arrangement.
The office building offers almost 3900 square meters with the commercial and service area on the ground floor. There is possibility to arrange and adapt the area to the individual tenant's needs. Air conditioning enables to control microclimate according to individual preferences and technical solutions in the field of telecommunication, safety and tilt windows provide comfortable and effective working conditions. The building has an underground car park.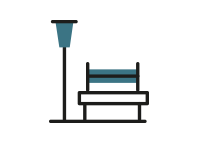 Intimate atmosphere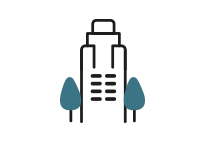 Comfortable closeness to nature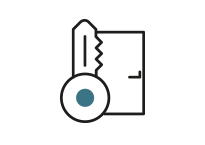 The flexibility of interior design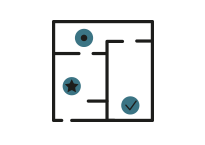 The rich infrastructure of the building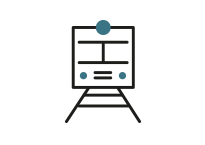 Convenient transportation
Excellent location
The office building is situated in a prestigious localization in the heart of Warsaw. This exclusive localization enables access to all characteristic places in the city, including: The Palace of Culture and Science (1 km), the Central Railway Station (1 km), International Chopin's Airport (8,5 km), prestigious hotels and the Old Town. But the vicinity of the abovementioned facilities does not limit calmness and cosiness of the building. It is protected from the hustle and bustle of the communicating arteries by row of old beautifully renovated pre-war tenements. The square which is directly adjacent to it contributes to its calm atmosphere.