For many years Nowy Świat has been one of the busiest and most frequented streets; apart from aristocracy palaces, it has always been lined with tenements full of stores and offices as well as service outlets.
At this address in a wooden one-storey building from 18th century the well-known Jankowski's bakery conducted its activity. During the World War II, the building housed mainly a recruitment office of the Warsaw Arbeitsamt (employment agency) with the inscription above the entrance door saying: "Go to Germany with us". On 25 April 1942, Jan Bytnar, nom de guerre "Rudy" (Ginger), the commander of "Ochota" scout troop in the Warsaw Council of Gray Ranks, performed a daring act of sabotage by changing the words in the inscription to: "Go to Germany yourselves". In 1944, the building was destroyed and a two-storey building perfectly harmonising with the neighbouring reconstructed tenements was built in its place. The socialist realist structure, according to the design of Bogusław Szmidt, the chief architect of Poznań International Fair, was constructed in 1949 only in 54 days. It housed the seat of the National Expansion of Radio Reception Institute.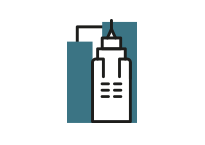 City center
24/7 physical security of the building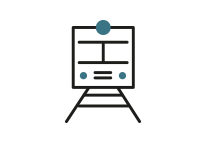 Convenient transportation
Recent modernisation works were carried out with the utmost diligence for historical coherence of the façade architectural tissue, whereas the interior was given a fully modern character. The building provides state-of-the-art technical solutions and numerous improvements, it has a convenient storey layout and open space which allows freedom of design on all levels. The total area of the building for office, commercial and services use on 5 storeys is approximately 5 200 m2.
68 Nowy Świat is the real estate situated in the very centre of Warsaw at the intersection of Nowy Świat Street and Świętokrzyska Street, next to the axis of Royal Route which together with the historic city complex and Wilanów Palace was recognised in 1994 as a historic monument. The building is located in a prestigious district in the vicinity of University of Warsaw, Staszic Palace, Grand Theatre and National Museum. The location is an excellent traffic hub.